An ongoing story of growth, research and knowledge, now in its fourth generation.
Our story began over 70 years ago, in a small town in Friuli, Italy, with a big tradition for wood and chairs. Here, in 1948, the first Passoni workshop was established, and the company was then handed down from father to son: from Luigi to Ermanno, Alvise and then Tommaso. In 1963 we took part in the Salone del Mobile in Milan for the first time, the beginning of our personal journey into the design world: and our path has always remained faithful to wood and natural materials.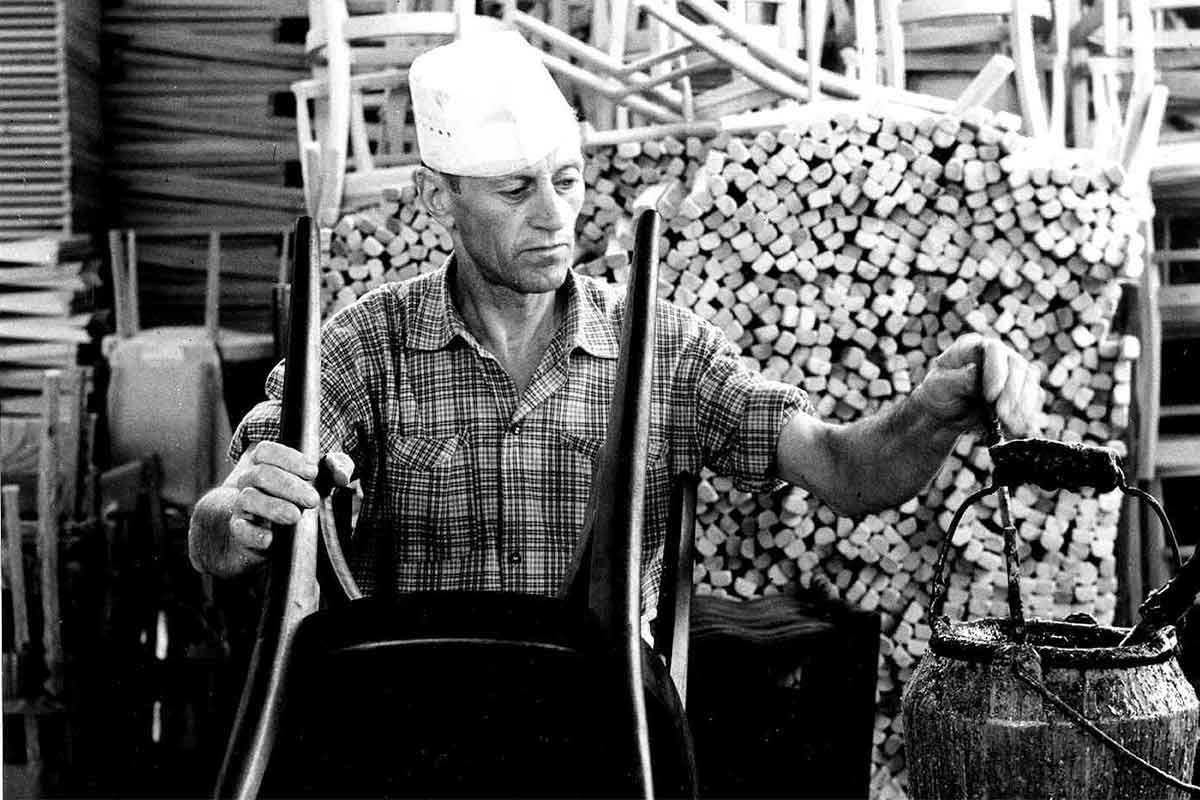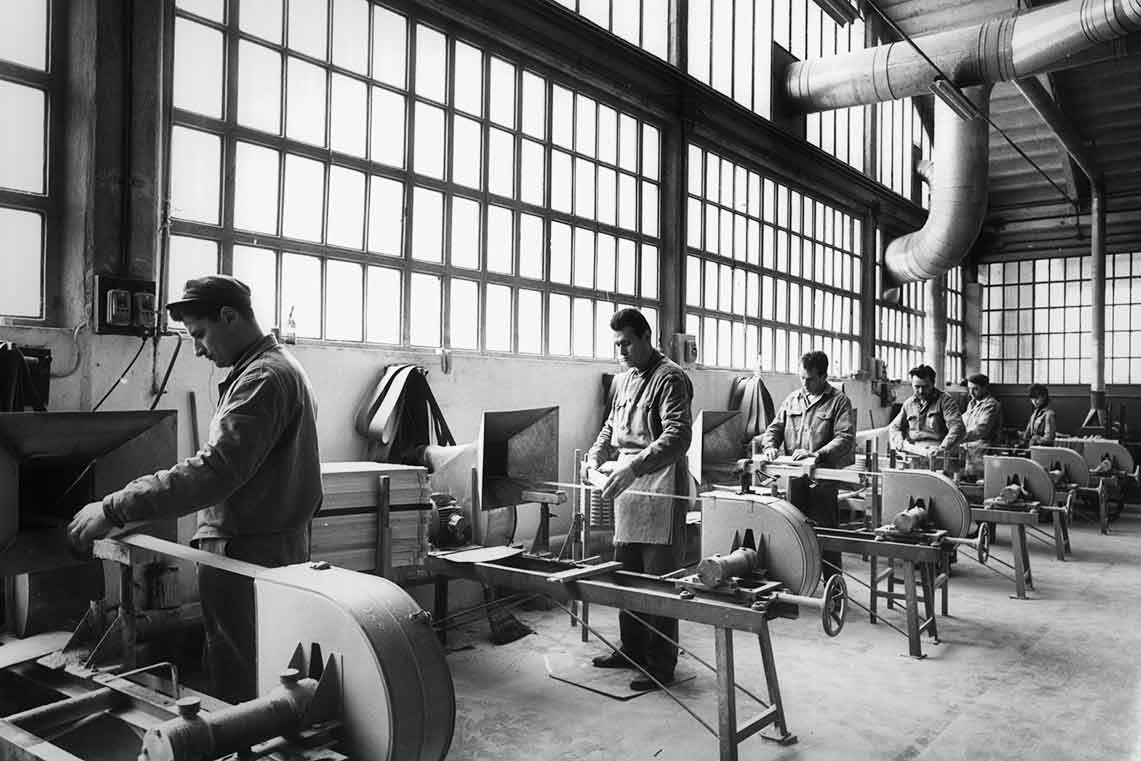 Pictures of Luigi Passoni's factory back in the 1960s speak of the evolution from the earliest production, still using artisanal methods, to today's modern industry. Our area is known as the "chair district", and wooden furniture making is a family tradition for many people. We are proud to have contributed to the economic and cultural development of our community, and to the worldwide success of products made in Friuli.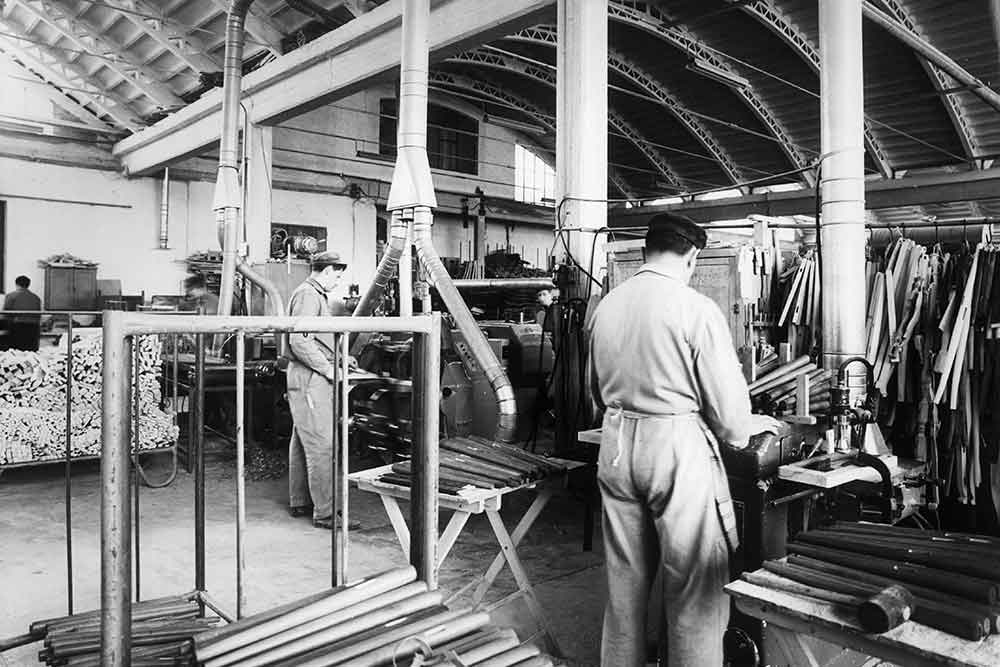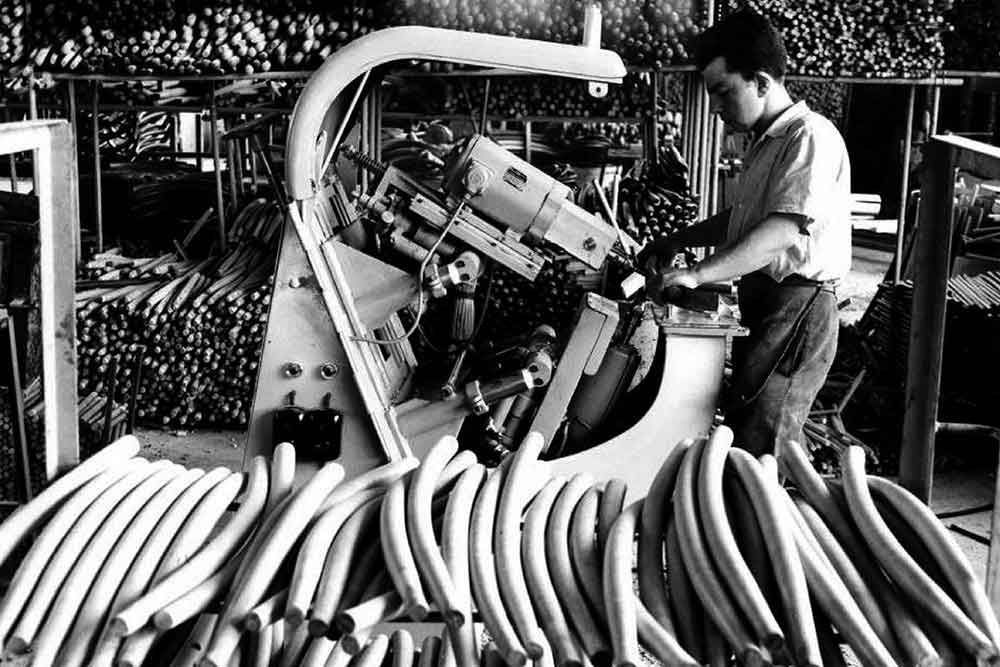 Certificates, innovation and accolades for sustainability.
In 2009, we became one of the first companies in Italy to use FSC®-certified wood (Forest Stewardship Council®), from a responsible production chain that protects our woodland heritage, the environment, local communities and workers. Our commitment to research was recently rewarded with the 2019 ADI Design Index award for innovation and sustainable design.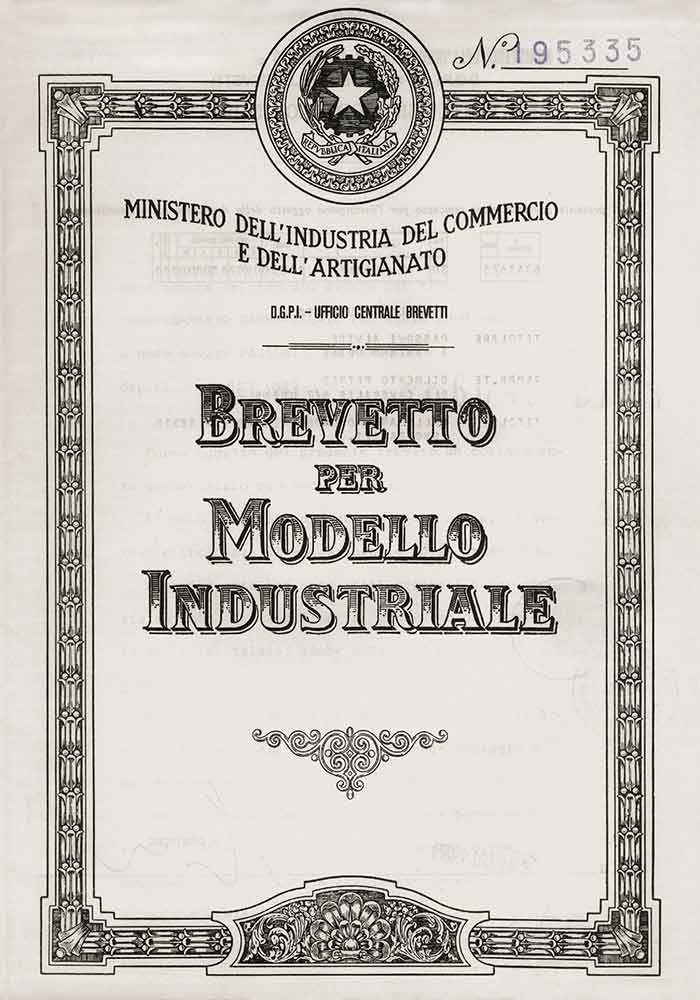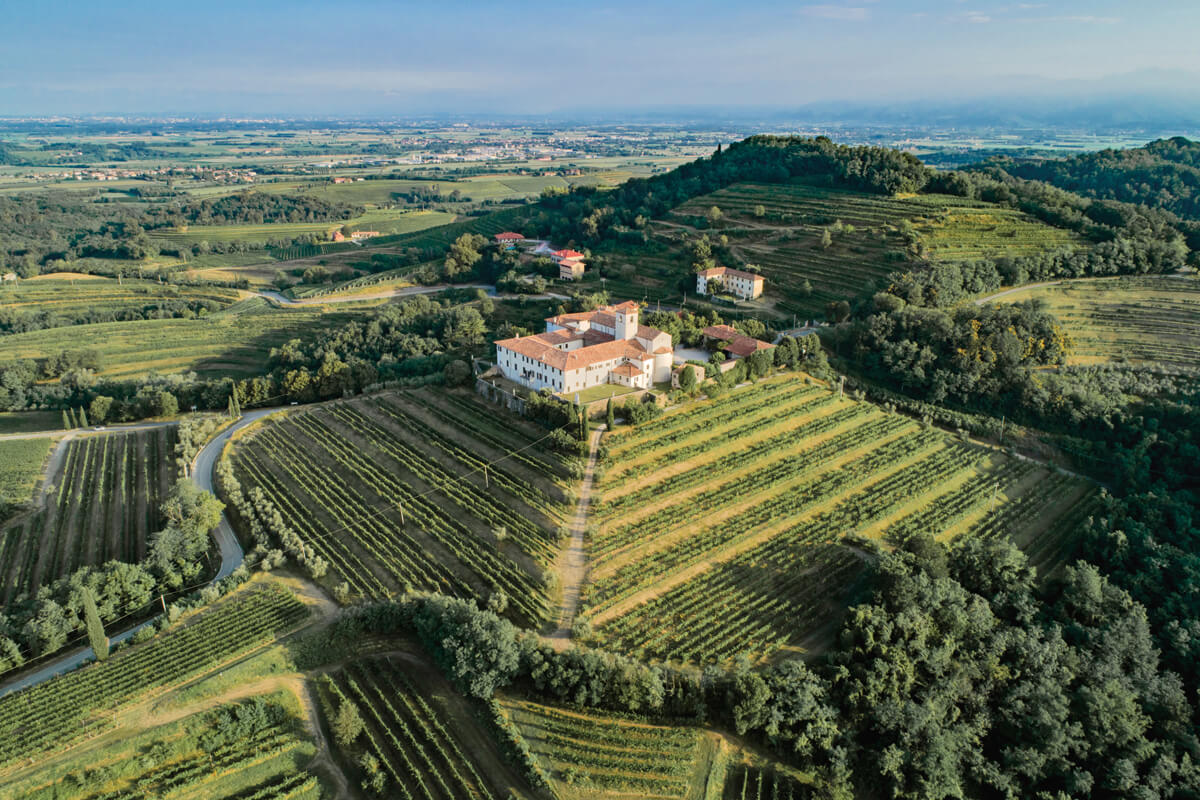 We were born and raised in the shadow of the ancient Rosazzo Abbey, on Friuli's eastern hills, between the Julian Alps and the Adriatic sea, an area world-famous for its wine, and for its traditional woodworking and furniture. Here, the very air that we breathe speaks of time and nature, an atmosphere that stays with us and is a constant source of inspiration for our products.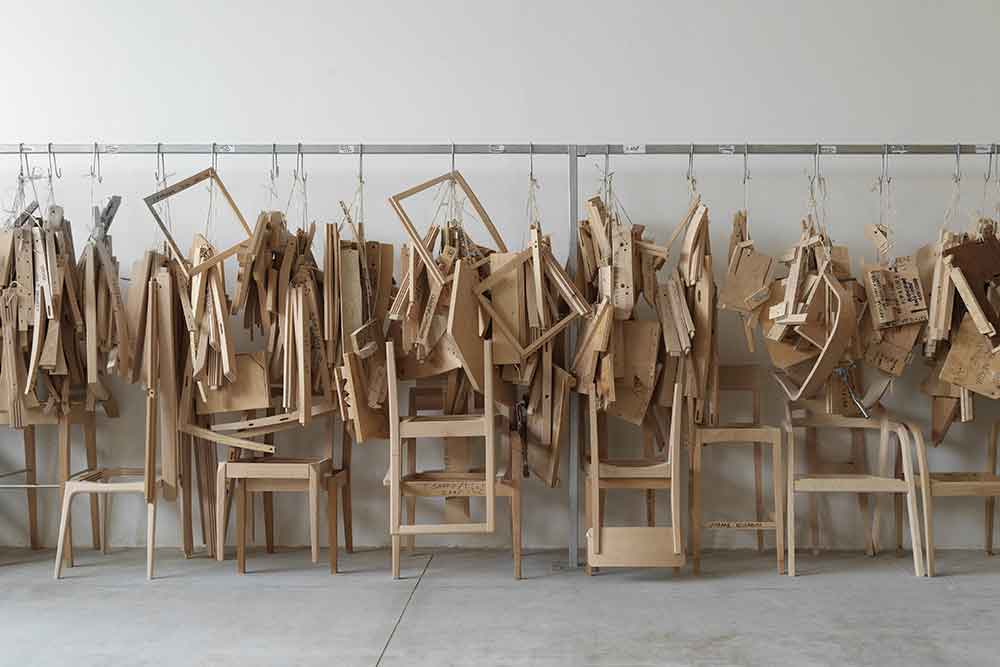 Templates for the production of wooden building materials.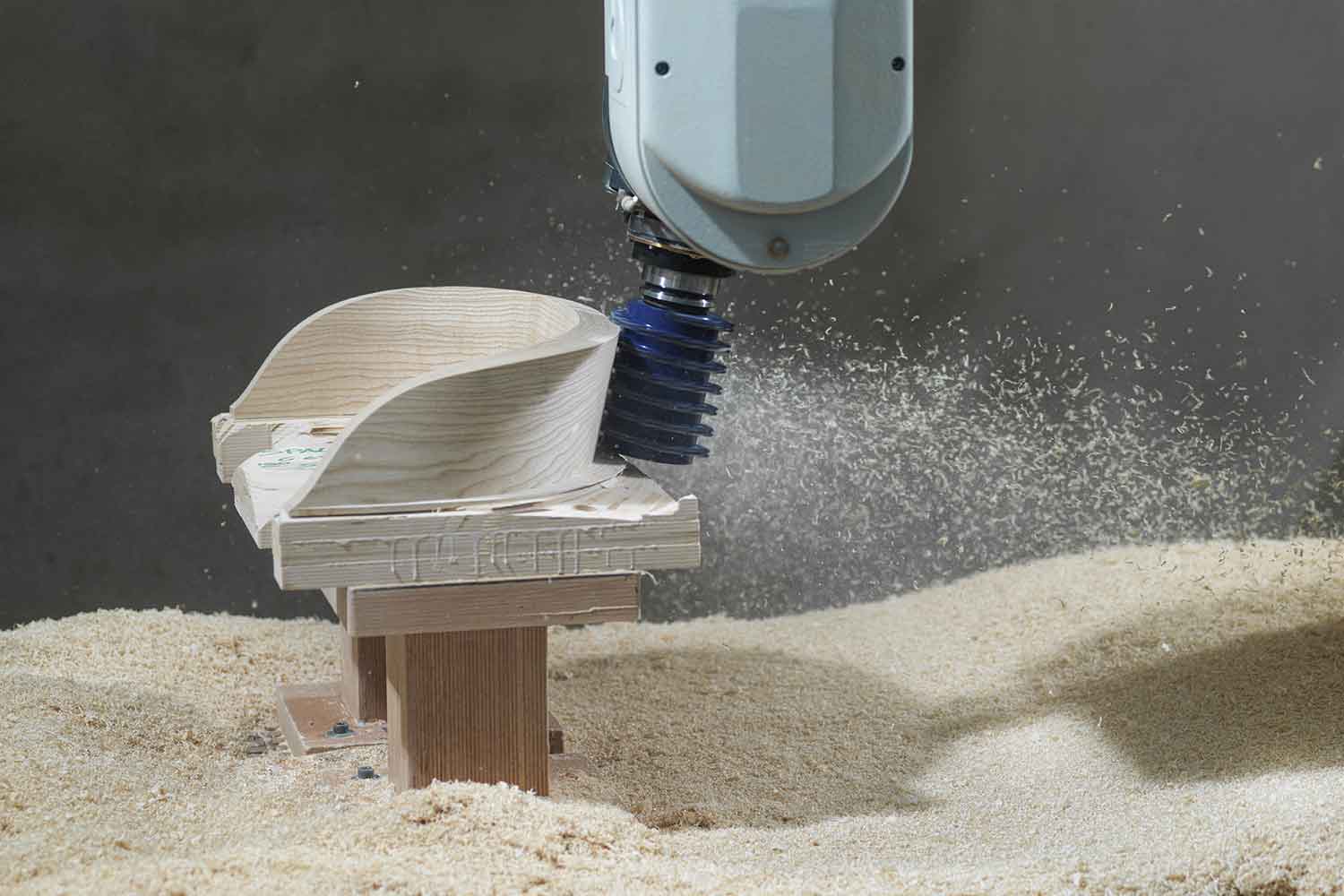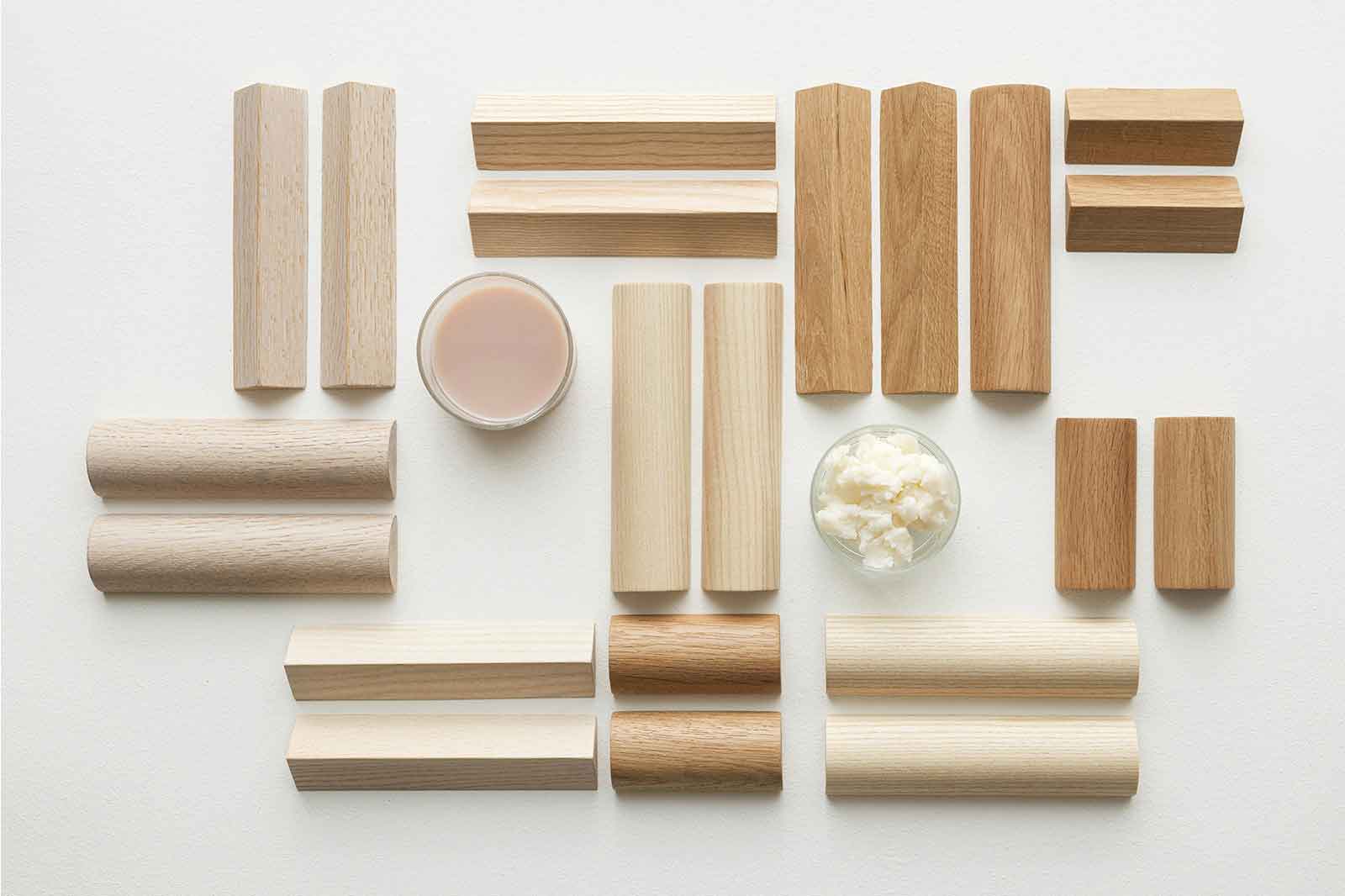 Solid wood from FSC®-certified sustainable plantations, finished using natural oils free of harmful substances, water-based adhesives, dyes derived from wine, pomace and natural pigments using a patented method, and fabrics in pure wool, produced without any chemical processing, to offer naturally antistatic, breathable and hard-wearing performance. We can safely say that we make our products using the best that nature offers, and indeed, we only select the finest suppliers and producers in Europe.
Natural Culture is a name that sums up a new awareness, and expresses our longstanding identity. The expression of the environmental, technical, aesthetic and cultural values of wood and other natural materials. An idea transformed into beauty, warmth and well-being through a real and profound knowledge of wood, and an authentic love of nature.
Our collections of seating, tables and accessories fit beautifully into the widest range of interior design projects around the world, meeting demands for practicality, ergonomics and durability that are key in the contract sector. With our experience, capacity for dialogue and versatile production, we can offer personalised solutions, made-to-measure pieces, special processes and custom products, using all-natural materials and finishes.