From raw wood to the finished product, we handle the entire production process, and perform a number of exclusive processes.
With direct control over all the production phases we can express our expertise on our materials and techniques, particularly in the formation of curves in high-thickness solid wood, with results in which we take great pride, and that give our products worldwide distinction. Our know-how is the fruit of decades of experiments, experiences and challenges, and it results in unique products. By using FSC®-certified wood, non-toxic adhesives and natural finishes, we reduce the environmental impact of our production process to a minimum: even scrap wood is reused to produce biomass.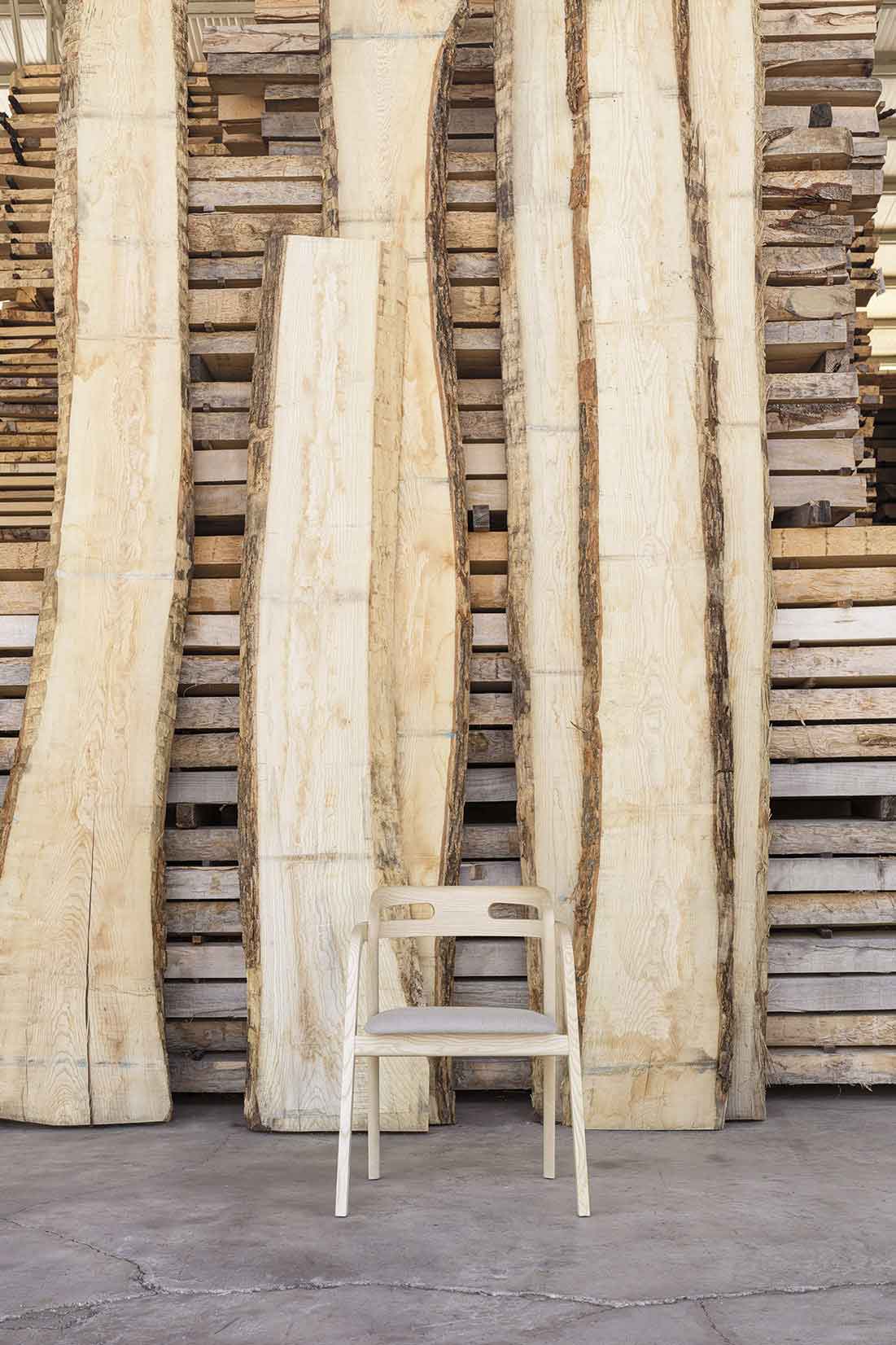 Solid wood from FSC®-certified sustainable plantations, finished using natural oils free of harmful substances, water-based adhesives, dyes derived from wine, pomace and natural pigments using a patented method (in collaboration with PelleVino Treatments®), and fabrics in pure wool, produced without any chemical processing, to offer naturally antistatic, breathable and hard-wearing performance. We can safely say that we make our products using the best that nature offers, and indeed, we only select the finest suppliers and producers in Europe.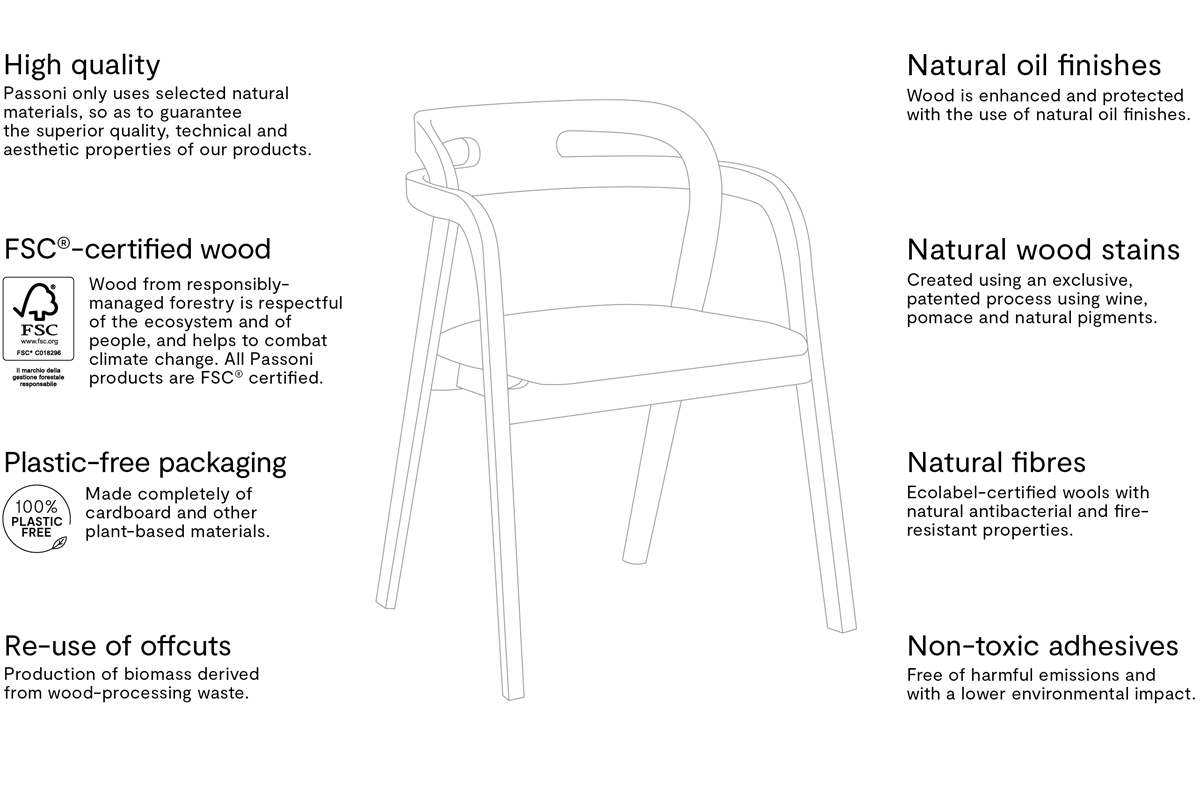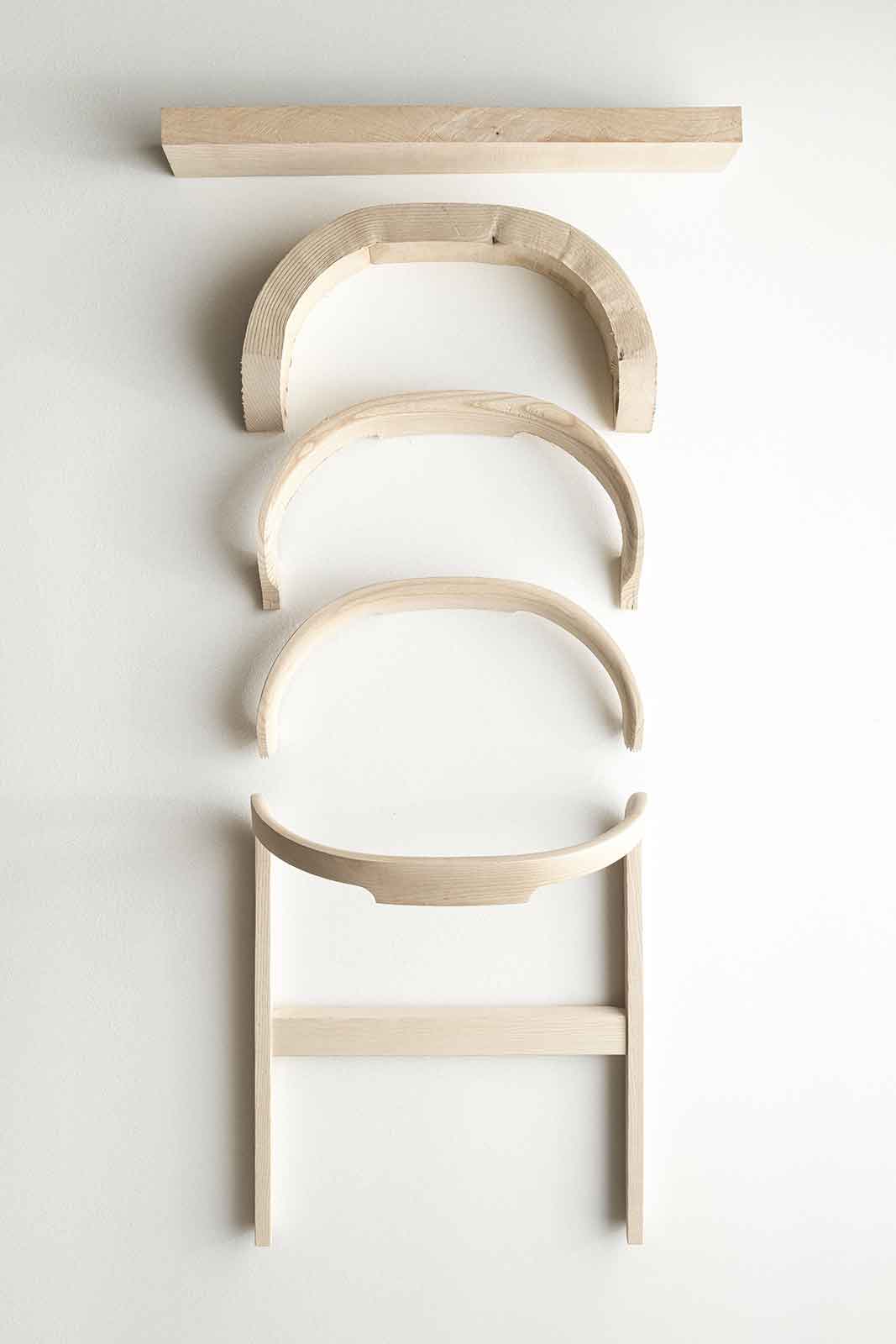 From raw wood to the finished product.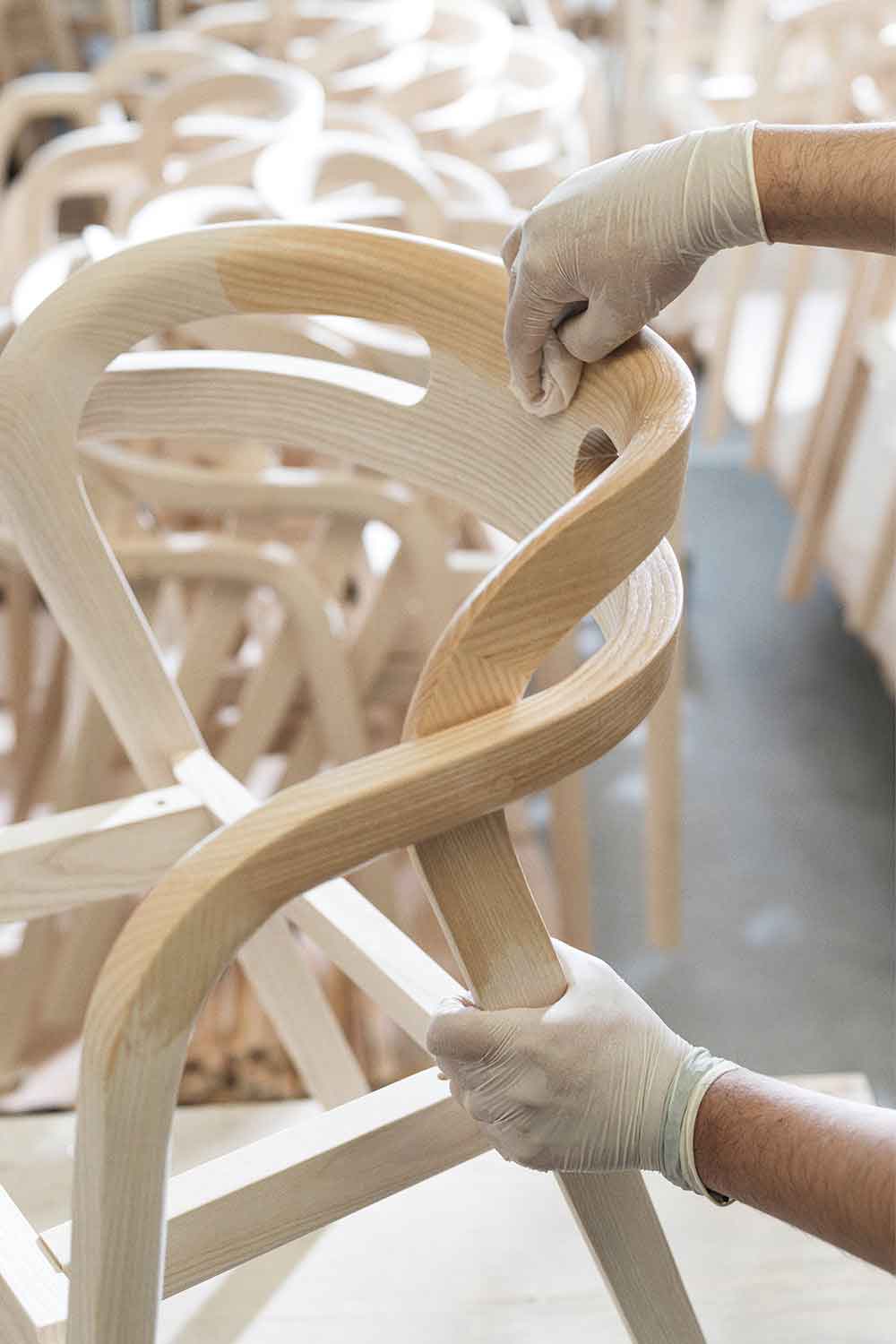 Oil finish, applied by hand.
About us
Our story began over 70 years ago, in a small town in Friuli, Italy, with a big tradition for wood and chairs. Here, in 1948, the first Passoni workshop was established, and the company was then handed down from father to son: from Luigi to Ermanno, Alvise and then Tommaso. In 1963 we took part in the Salone del Mobile in Milan for the first time, the beginning of our personal journey into the design world: and our path has always remained faithful to wood and natural materials.
Professionals
Our collections of seating, tables and accessories fit beautifully into the widest range of interior design projects around the world, meeting demands for practicality, ergonomics and durability typical of the contract sector. With our experience, capacity for dialogue and versatile production, we can offer personalised solutions, made-to-measure pieces, special processes and custom products, using all-natural materials and finishes.